AAC breakout session: meeting the demand for hybrid apprenticeships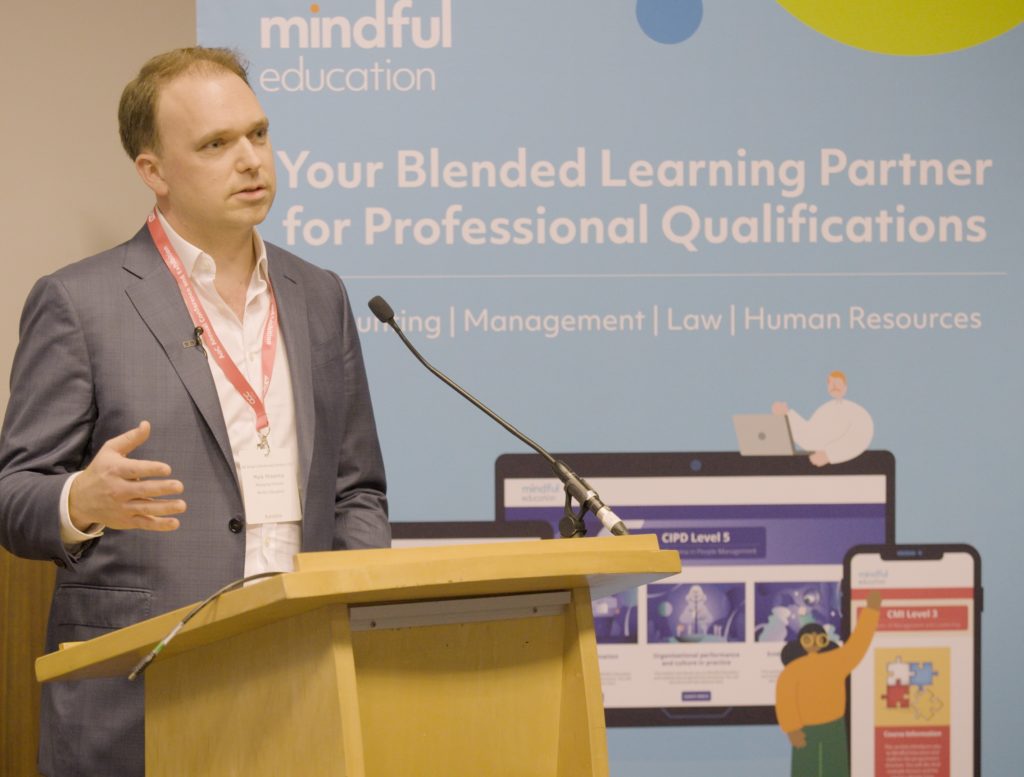 At the recent FE Week Annual Apprenticeship Conference on 13 March, our MD, Mark Mckenna, held a breakout session to discuss the topic of 'Meeting the Demand for Blended and 'Hybrid' Apprenticeships.'
Mark was joined by a panel of experts who shared their experiences and insights – the panel included Jo Povall, Customer Relationship Partner, at Train Together, Kathryn Baines, HR Manager at Venari Group, and Zoe Smith, Regional Account Manager – East of England at the AAT.
Kathryn Baines also did a short presentation about Venari and her experience of working with Mindful Education and Train Together to deliver hybrid Accounting and Management apprenticeships to train Venari employees.
You can watch the full breakout session below.