Learner Hub
At Mindful Education, we believe everyone should have the opportunity to achieve new qualifications. That a busy family or work life, or a previous lack of opportunity, shouldn't be a barrier to accessing a high-quality, empowering education.
Support for learners
Courses and apprenticeships
Online and On Campus
Flexible, inspiring and engaging, Online and On Campus courses are delivered through a blended learning format – meaning a combination of online study and regular lessons on campus.
Online
Study high-quality online learning materials, along with questions to check your understanding. Access lessons on your mobile, tablet or desktop. Video lessons with motion graphics bring learning to life, making the next session something to look forward to.
On Campus
You also meet regularly with a college tutor, who guides you through the course. Check in, collaborate and ask questions. Boost your motivation, stay on track and achieve your qualification.
Benefits of blended learning
Our media-rich VLE allows you to access content anytime, anywhere, and in-person classes give you the opportunity to benefit from tutor and peer-to-peer support.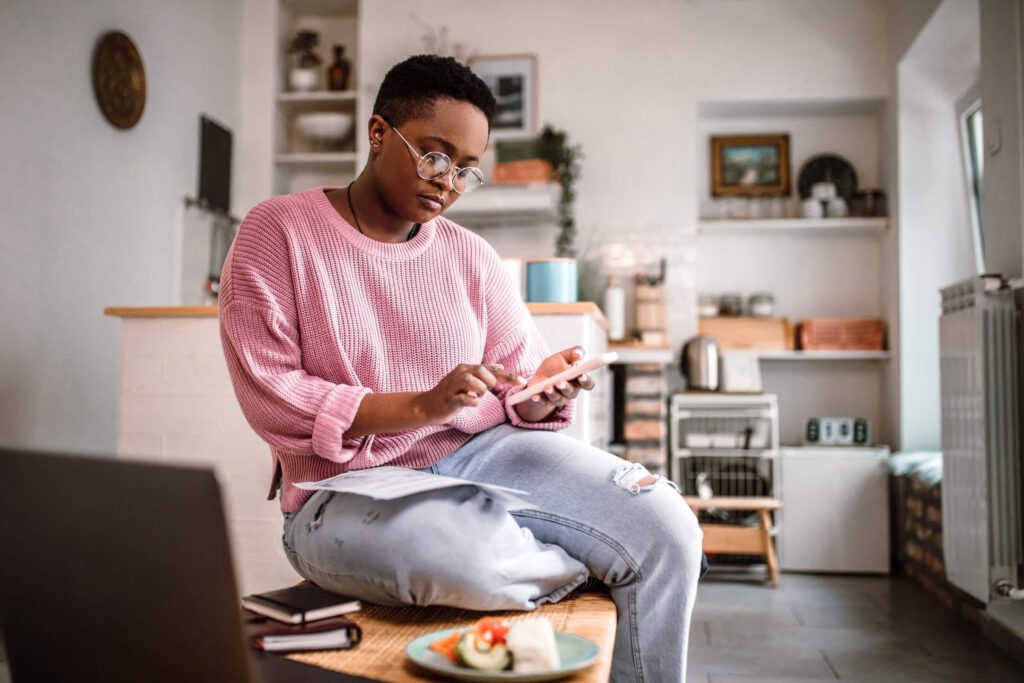 On demand learning
Online lessons can be accessed on any device, at any time, allowing you to flex your studies around your day-to-day. You can revisit lessons when you need to recap, download lesson materials and how-to guides to your own device, and reset questions to try them again if needed. You can also ask for help from within the VLE by raising an academic or technical ticket. Visit the course information section for course induction videos, your course calendar, study tips and lots more.
Academic excellence
Our courses are written and presented by Mindful Education's in-house academic experts. Many of our academics have dual roles and also work for relevant awarding organisations. Thousands of learners study a Mindful Education course every year and achievement rates on our courses are outstanding – 80% of learners who complete their qualification achieve a Merit or Distinction. Combine the benefits of online learning with being part of a class that meets regularly with an expert tutor at college and you've got the best of both worlds.
Media-rich content
High-quality video lectures, motion graphics and illustrations combine to bring learning to life and boost your engagement. Learners tell us that our unique animations help them to stay focused and retain key information. Mindful Education's courses regularly win awards for a reason – they are the best you will find anywhere.
Courses and apprenticeships
Our Online and On Campus courses and apprenticeships are expertly crafted to motivate learners and achieve outstanding results.
Find a study centre
We partner with 70+ colleges and training providers throughout the UK to deliver our Online and On Campus courses and apprenticeships.
Find a study centre
Testimonials
"The Online and On Campus lessons are really helpful. As a working mum, I just think it's the best of both worlds for busy people or people with kids."
Aguadelupe
Accounting student
Westminster Adult Education Service
"We've been working with Mindful Education for five years now. It's the perfect blend of engaging with fellow students on site but also being able to access their programme online. That's the future of education."
Emil Evans
Vice Principal, Q2022 AAT Pilot
Cardiff and Vale College
"Working with Mindful Education has been brilliant. We found right from the offset they were open and flexible in the way they approach things."
Alison Muggridge
Assistant Principal, Curriculum and Quality
Westminster Adult Education Service
"Mindful offers high quality resources, access to real professionals who understand the curriculum and a system that allows you to track and monitor students."
Karen Spencer
Principal and CEO
Harlow College
"When I first looked at a package, I wanted an online platform that would enable our apprentices to be able to pick up and put down their work as they wanted. The apprentices have found the Mindful Education platform to be very flexible and the variety of information is really helpful."
Emma Hart
Deputy HR Director
Ambitions Academies Trust