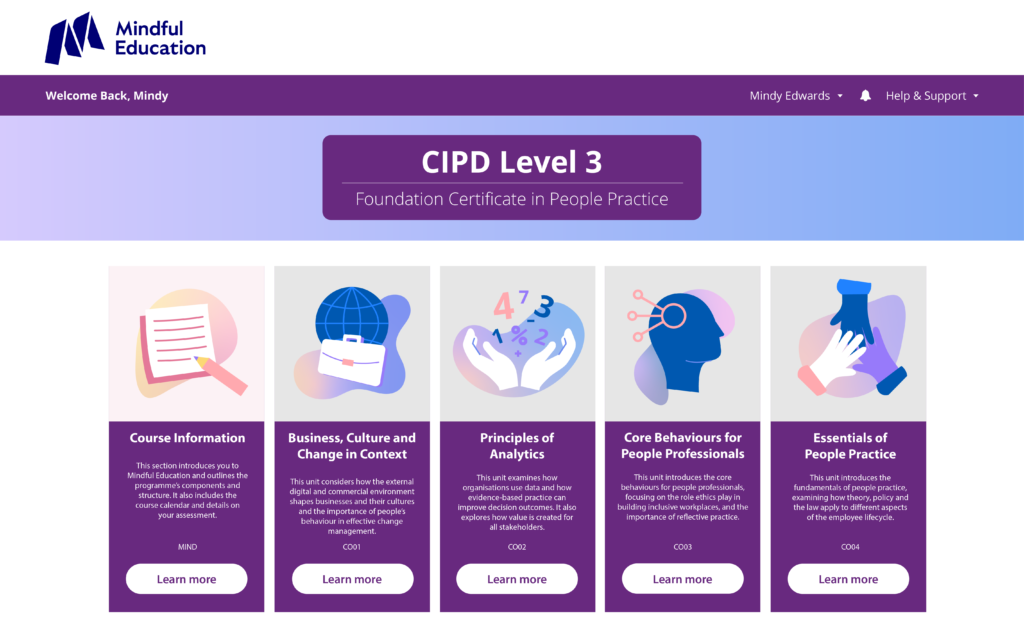 Chartered Institute of Personnel and Development
CIPD is the professional body for experts in people at work. For more than 100 years, they have been championing better work and working lives by setting professional standards for HR and people development, as well as driving positive change in the world of work.
Online and On Campus Courses
Online and On Campus Apprenticeships
Careers in Human Resources
Demand for HR professionals continues to grow in the UK and globally. Whether you're interested in education, corporate finance, beauty or manufacturing, organisations in every industry have human resources departments, giving you endless opportunities and sectors to work in. And once you have gained the essential skills and experience, you can take them anywhere in the world.
The average basic salary for entry-level work in industry starts at £19,760, with the average salary for a qualified HR professional at £44,826. Depending on sectors, HR professionals can attract salaries in excess of £100,000.*www.glassdoor.co.uk
Send us a message...
Whatever your question, please get in touch and we'll do our best to answer it.
* indicates required field