Meet the team: delivery and operations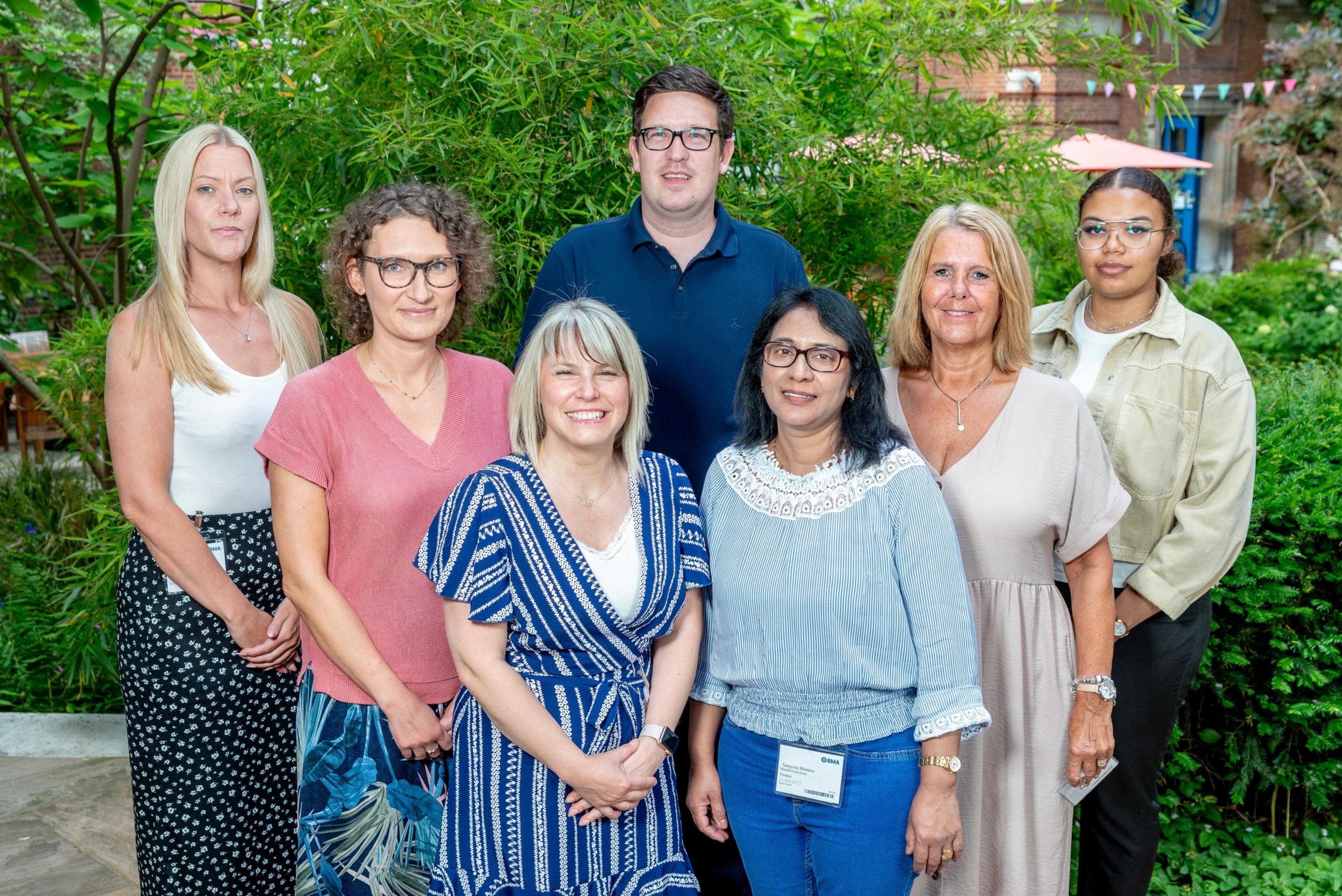 Meet the Team: Operations
At Mindful Education, a central element of our partnerships is to provide extensive support to curriculum teams and to ensure that learners are fully supported from their first enquiry about the course, right through to achieving their qualification.
Working across the three areas of Planning, Delivery and Administration, our operations team plays an instrumental role in our partnerships. The team closely collaborates with our college partners in order to plan and launch Online and On Campus courses and apprenticeships throughout the year.
Please read on to find out a bit more about the operations team members.
Planning
This sub-team focuses on curriculum planning and works directly with managers and curriculum directors at our college and training provider partners. They support with new partner implementations, and also the delivery of Online and On Campus courses and apprenticeships.
They provide support in a number of ways; adding and tracking the implementation of new partnerships, working with senior management at our partners to plan and build learner numbers, sharing guidance on building provision and sharing opportunities to maximise available funding streams.
The team also holds meetings with our partners throughout the year to discuss upcoming course launches, delivery calendars, and potential new areas that we might work on together.
James 
James is the Head of Operations at Mindful Education, where he has key responsibilities for the company's core operational and delivery work, together with managing the operations team. James works closely with senior management at our partners to deliver curriculum and apprenticeship programmes that are high-quality, flexible and valued by employers and learners.
Kasia
Kasia worked in the FE sector for 13 years, across private, charity and public organisations where she gained experience as an assessor, trainer, IQA and curriculum manager responsible for management, HR, and business apprenticeship programmes.
As Senior Operations Manager, Kasia is the first point of contact for many of our college partners. She develops and leads the relationships with partner curriculum managers, which involves agreeing delivery plans for all courses and apprenticeships throughout the year.
A key part of Kasia's role is ensuring that any issues arising from delivery are handled efficiently, in order to maintain high quality of service and learner satisfaction.
Sangeeta
Sangeeta is an Operations Manager, and like Kasia, is a first point of contact for a number of our college partners. She provides ongoing support to curriculum managers, organises the set-up of new courses and acts as the key point of contact for issues related to delivery.
Sangeeta also manages and hosts partnership kick-off meetings and ensures that implementations run smoothly.
Mairaz
Our Operations Manager, Mairaz is another key member of the planning team. She is currently enjoying her maternity leave, and we look forward to welcoming her back in Spring 2024.
Delivery
Our delivery team includes Kelly, Catherine, Jane and Barbara. They are experts in their fields with years of first-hand experience in delivering courses and apprenticeships. They are also the first line of support for the tutors we work with.
The team supports our partners across a range of tasks, including producing delivery plans and providing ongoing tutor training. They also regularly meet with partner delivery teams.
Kelly
Kelly worked in the accountancy industry for 15 years, before moving into teaching and assessing the AAT qualification. As our Head of Delivery for Accounting, she oversees the course delivery and planning for all of our AAT courses and apprenticeships.
She works closely with AAT teams at our partners to provide expert support to tutors and also monitors learner performance and feedback with the aim to develop the learner experience.
Andy 
Andy Davis joined Mindful Education as our Accounting Delivery Executive. He has an extensive history working in the HM Forces, where he qualified as a military accountant, held public, non-public and commercial accounts, and also carried out forensic accounting investigations for both the HM Forces and the National Audit Office.
Andy joined York College in 2019, where he taught BTEC and NCFE Business courses. He later took on an AAT tutor role. Andy became the lead tutor on all the Level 2, 3, and 4 courses run at York College.
Jane 
Jane is the Head of Delivery for our Management, Human Resources and Business Administration courses. With extensive experience being a Programme Manager/Tutor/IQA Assessor within the public, commercial and private sector.
Jane oversees the delivery and planning across Management, HR and Business Administration and apprenticeship programmes. She works closely with curriculum leads providing support and monitors learner engagement with the aim to develop the learner experience. She plans and conducts tutor training workshops, delivers course inductions to learners, and draft, discuss and agree on delivery plans. Jane also keeps abreast of awarding body and IfATE developments and updates.
Catherine
Catherine worked in FE colleges for 18 years teaching and assessing the AAT Accounting qualification at all levels. She is an Accounting Delivery Manager and provides tutor training to our partners. She also helps build delivery calendars and supports with day-to-day queries.
She also hosts learner inductions, including mass inductions across September and January. Other key aspects of her role include developing and maintaining relationships with our partners, new partner implementations, and conducting progress review meetings.
Barbara
Barbara is the Head of Learning for Law and is responsible for the writing and delivery of our NALP courses. She works with teams across Mindful Education to produce high-quality online learning and works closely with our college partners on all aspects of the delivery.
Barbara has numerous years of experience within the field as a law tutor and is also a qualified barrister.
Administration
Monique 
Monique is an Operations Administrator, and her role within the operations team includes organising both internal and external processes. Internally, she contributes to tasks such as setting up new groups, ordering welcome packs for our learners, and ensuring our mail communications are being received.
Externally, Monique is in direct contact with our college and training provider partners and assists with any queries, including setting up access to their bespoke Virtual Learning Environment.
Clyvia 
Clyvia is also an Operations Administrator and supports with day-to-day tasks for the team.  She also coordinates internally to help the operations team achieve shared goals they have with our college and training provider partners.
Our operations team offers year-round, on demand support to our partners. If you need any advice, guidance or assistance from the team, please email operations@mindful-education.co.uk.