Welcome to our new website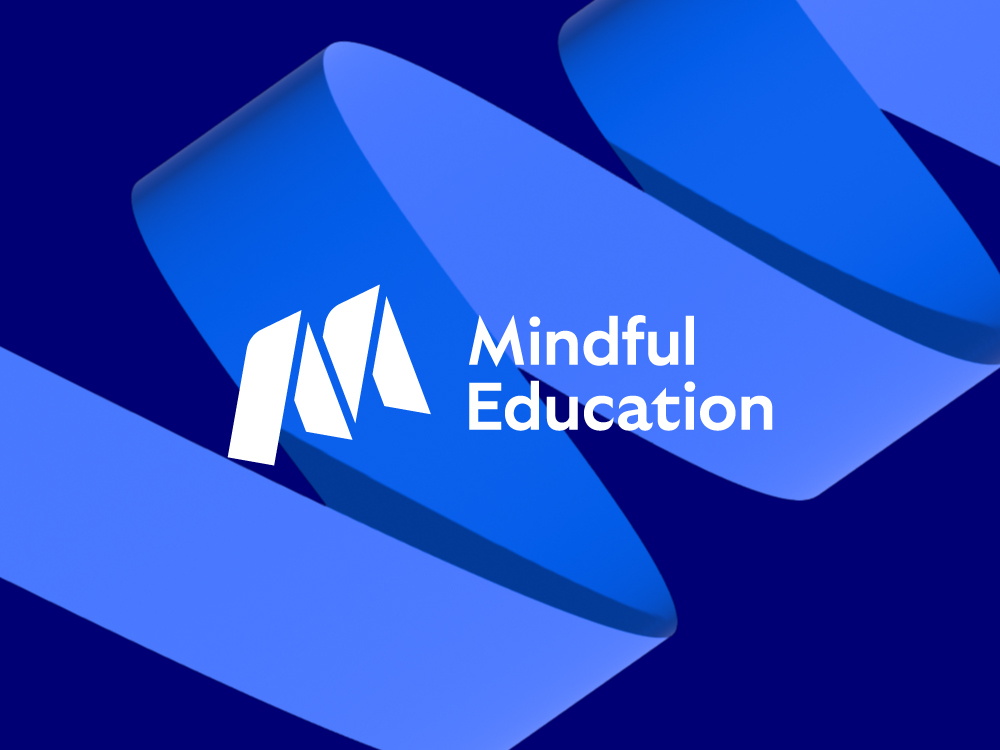 Our new brand and website launched on 12 October 2023.
We're proud of our new look and excited to share it with our learners and our partners. Read on to find out more about our rebranding project.
A lot has changed at Mindful Education since we last refreshed our brand…
In 2018, when we last changed our look, Mindful Education was a small start-up in its fourth year, with a team of 20, working with 16 college partners, delivering four qualifications across accounting, law and management. The branding that we developed in Autumn 2018 reflected who we were – fresh, ambitious and vibrant.
Fast-forward to 2023, we now have 60+ staff, 70+ partners, and we deliver 22 qualifications across six awarding organisations. Our learner numbers have grown too, from a company lifetime total of 900 in November 2018, to 3,000+ annually now.
In this time we've developed from a spirited edtech start-up, to an established market leader. Our founder and Managing Director, Mark McKenna, felt that 2023 was the right time to refresh our branding and to establish an updated identity which better reflects the company today and positions us for future growth and development.
Although our appearance may have changed, the whole Mindful Education team is keen to say that we're still the same underneath and we will always remain committed to producing award-winning courses and delivering outstanding support to our partners.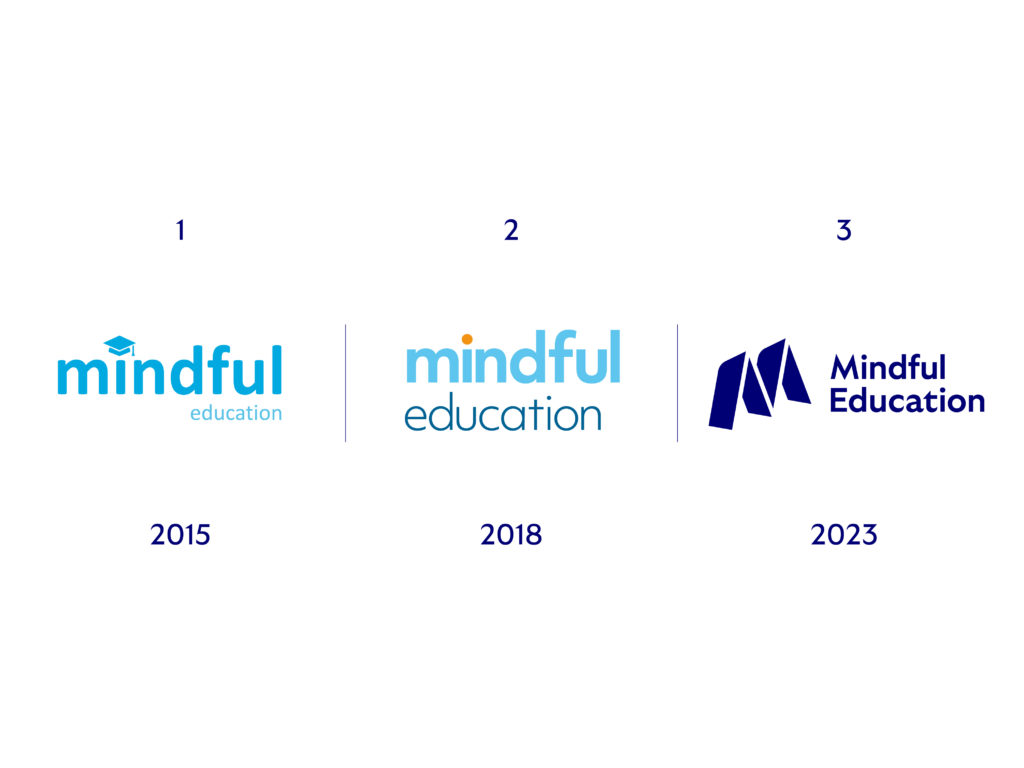 What's in a name?
The word 'mindful' was very deliberately chosen by the company founders; it expresses the care we take in everything we do as an organisation, our approach to working with our partners and delivering the very best experience for our learners. It's also a value that's ingrained in how we operate internally, especially in terms of how we treat and value each other as colleagues. 
So while we did pause for thought at the very start of this process, and we asked our partners what they thought of our name, we're all pleased that is one thing that is not changing. 
What was the goal?
We think we still retain the qualities that we had as an organisation when we started out and when we last rebranded (fresh, ambitious and vibrant); however there were a number of things we wanted to add with this rebrand: 
Putting our award-winning courses at the heart of our marketing  – we're proud of the courses and apprenticeships we build, we believe they're the best in the market and it was time to show them off and demonstrate the benefits of a blended learning approach for learners, employers and colleges

Connecting more effectively with our key audiences – learners, employers and colleges / training providers 

Showcasing our personality a little more and demonstrating the abundance of energy, expertise, care and good humour with which the Mindful Education team approaches work every day  

Creating a flexible brand that will enable us to further expand the business as we work directly with more and more employers and explore opportunities in the international market 
Our agency – Spy Studio 
We selected a specialist brand agency to work with. Spy Studio have experience of developing brands in the education sector, they also share our values around the importance of partnership working, so they were a great fit for this project.
State of the Nation
The Spy Studio team began the process by asking our partners, learners and employers to complete a short survey about our current branding and their suggestions for the future. Mindful Education team members from across the business were involved in working groups and round table discussions. All of this information provided Spy with an objective, 360* insight into the Mindful Education brand. 
The State of the Nation report that Spy compiled for us was exhaustive and covered all aspects of the company and our branding. One of our key takeaways were some of the words and phrases that people most closely associated with Mindful Education:
"professional, partnership, approachable, innovative, collaborative, established, creative, integrity, high quality, expert, technology"
Development
So began the process of creating a new brand for the business. The work kicked off in earnest in January and we worked closely with Spy, who presented three very different concepts for us to consider. After consultation with the Mindful Education steering group, and to our surprise, we selected a route for development that was probably the furthest away from current branding. 
Creative processes are never completely smooth and there were some sprightly discussions along the way! We developed a strong partnership and the Spy team did some great work to develop the branding and, once that was finalised, we moved onto web design and development.
Our new visual identity
We are pleased and excited with the outcome of a year's worth of research, design and collaboration. Let's start with the most recognisable change – our logo.
Our evolved logo forms the cornerstone of our new brand identity. The stylised 'M' symbol represents the flexibility of our courses and our approach, while also being bold and purposeful.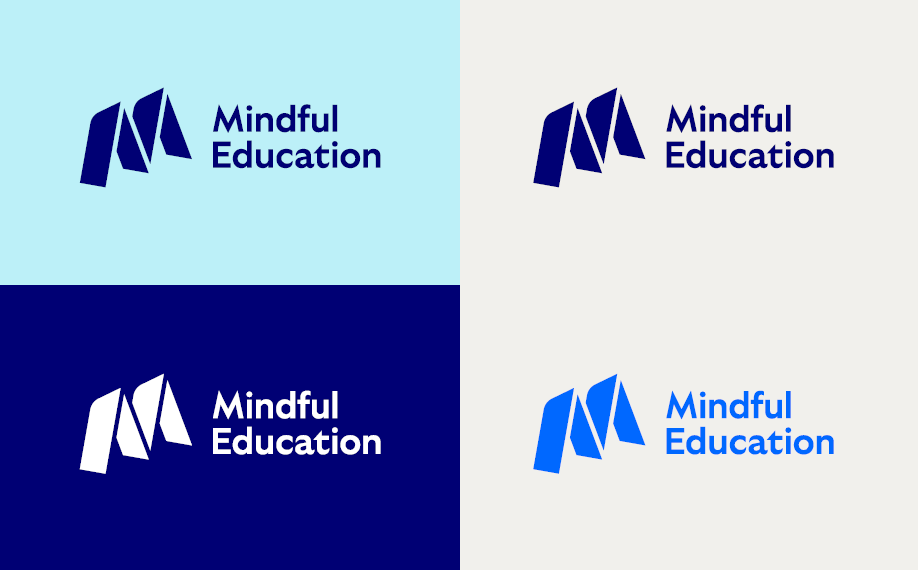 Character illustrations
We have introduced a new collection of illustrated / animated characters, which reflect the personality and creativity of our in-house teams. They also play homage to the animations that form such an integral part of our courses. 
Ribbon
Another new addition to the branding is the 3-D ribbon. Like our 'M' symbol, the ribbon represents the flexible nature of our courses, as well as the connections we create and nurture with employers, learners and colleges.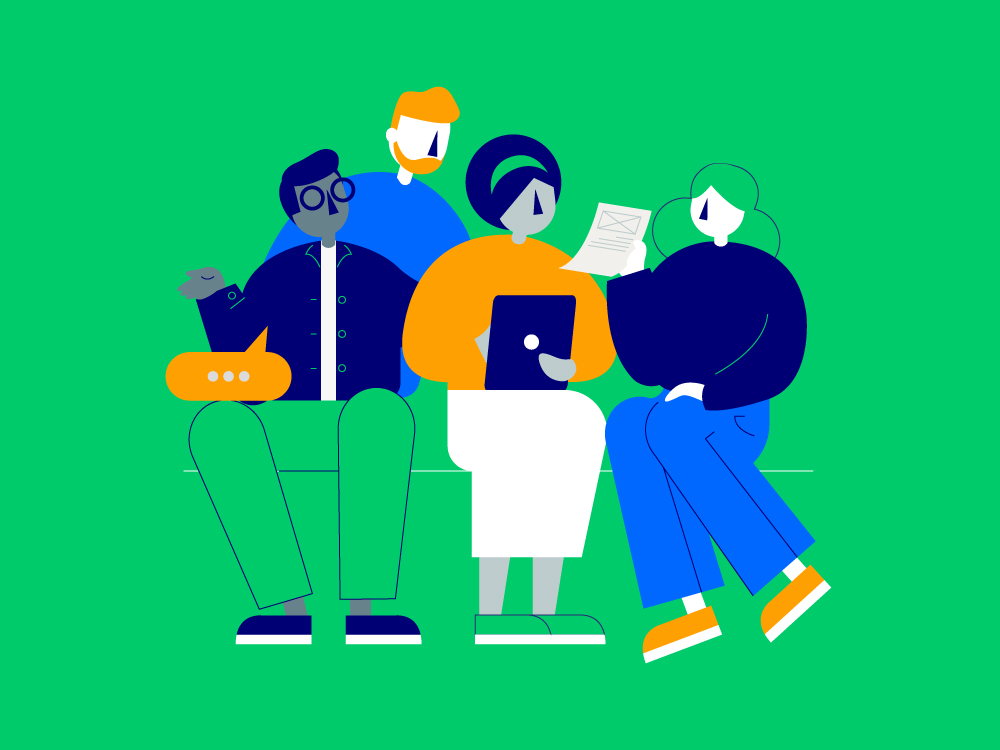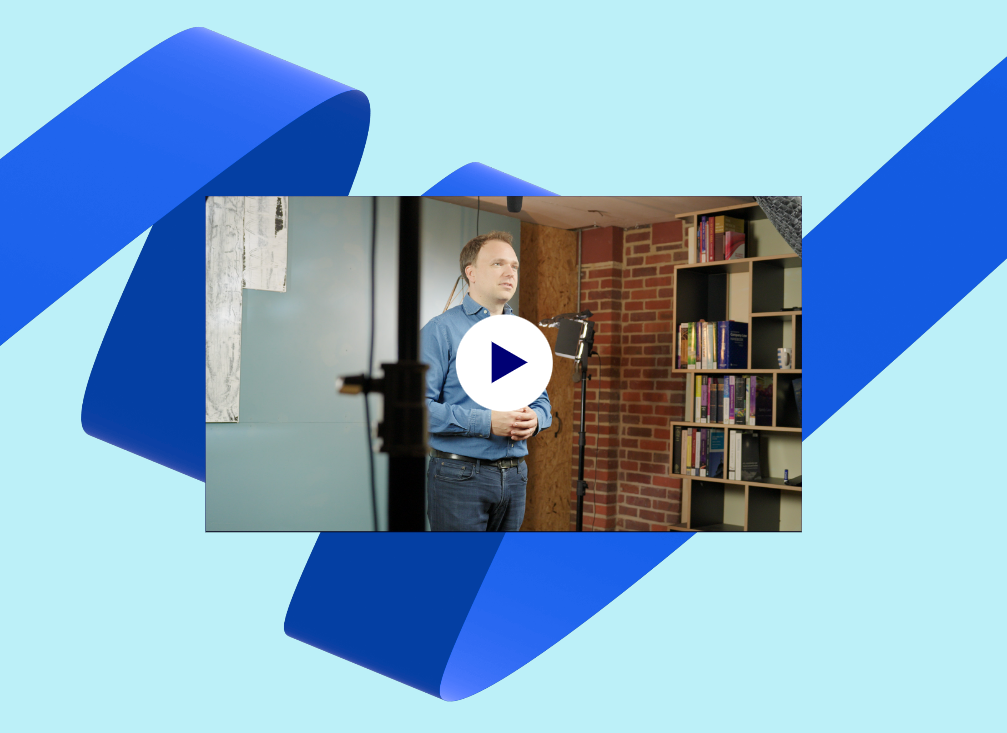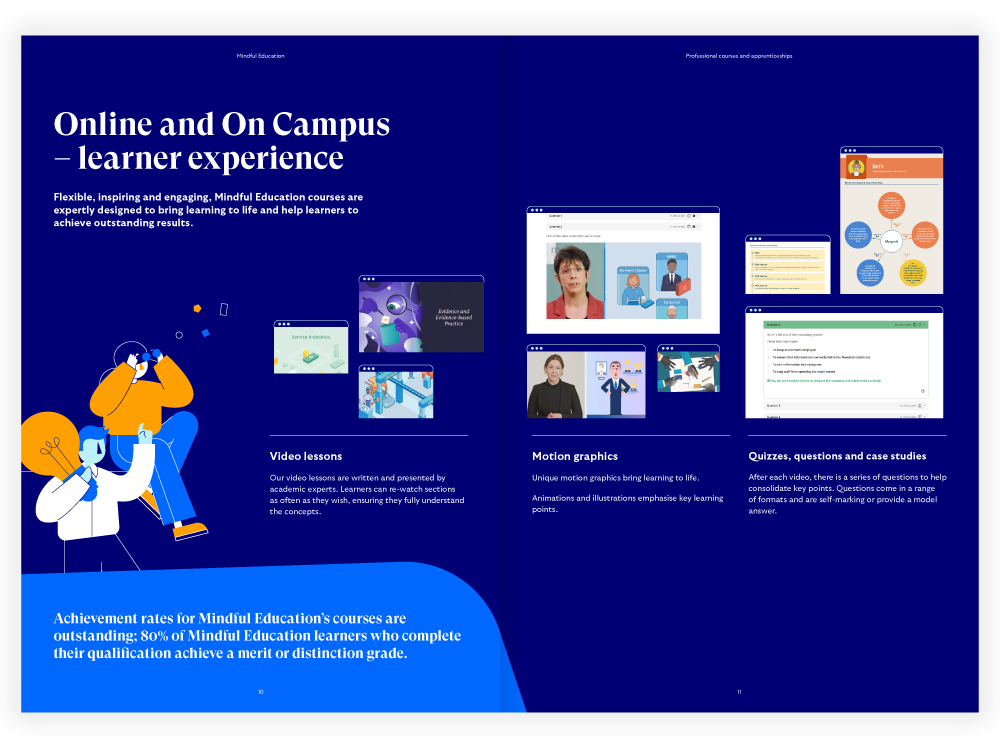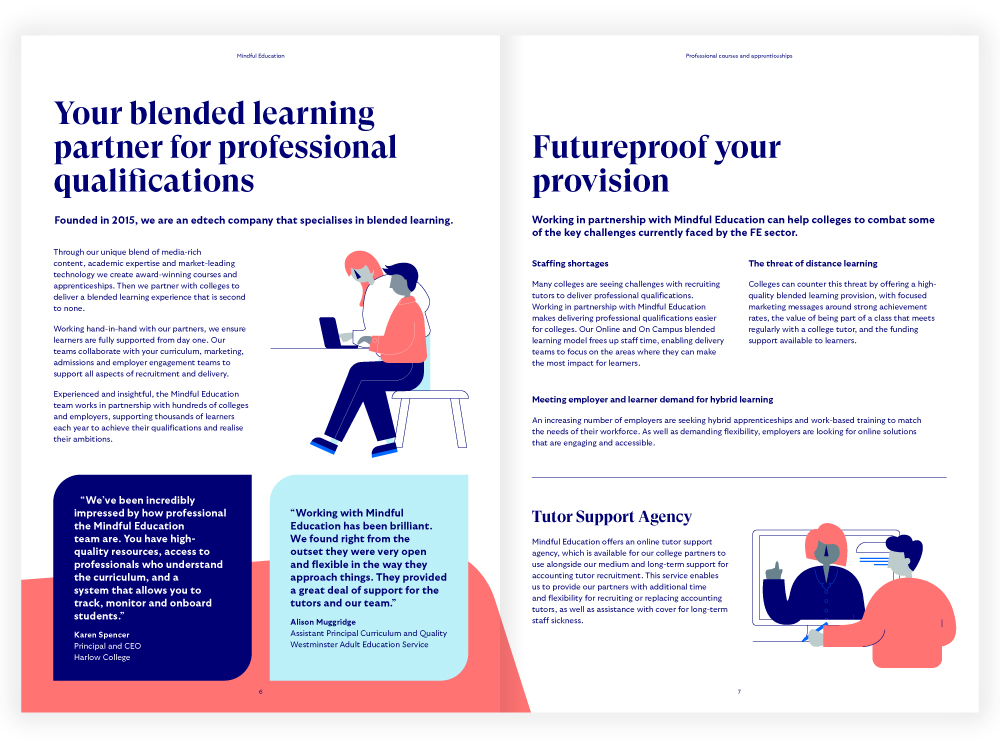 Colours and shapes
We have retained our light blue colour with a bit of a tweak – as this has been a key element of our brand since day one. We've introduced a bold dark blue as our main logo colour and a mid-blue seen in the ribbon above. We have a range of new colours too, to add some dynamism and energy to the brand. We're using the curve of the M symbol as the starting point for the shapes that you will see on our website and in printed collateral – replacing the circles from our previous branding. 
Tone of voice
We've also made some changes to how we communicate – we'll be a bit more succinct and direct, and you'll notice this new approach across our website and brochures and throughout our online and offline written communication. 
Brand guidelines
Our new brand guidelines are available for our partners to download, please get in touch with your usual contact in the marketing team.
Thank you!
Anyone who's been involved with a project like this will know that it takes a huge team effort. It's been a year in the making and I'm very grateful to everyone at Mindful Education who contributed – from the core steering group to the wider team who were involved in shaping the project in its early stages.
The marketing and creative teams have been involved throughout and have done much of the heavy lifting. I'm also thankful to the many individuals – partners, employers and learners – who gave such helpful and detailed feedback through our branding survey. And of course our agency – Spy Studio: to Simon, Ben, Oliver, Will, Rick, Francesca and the rest of the team – thank you.
And finally…here is a highlights reel of some of our new branding.