AAC 2023 – meeting the demand for blended and 'hybrid' apprenticeships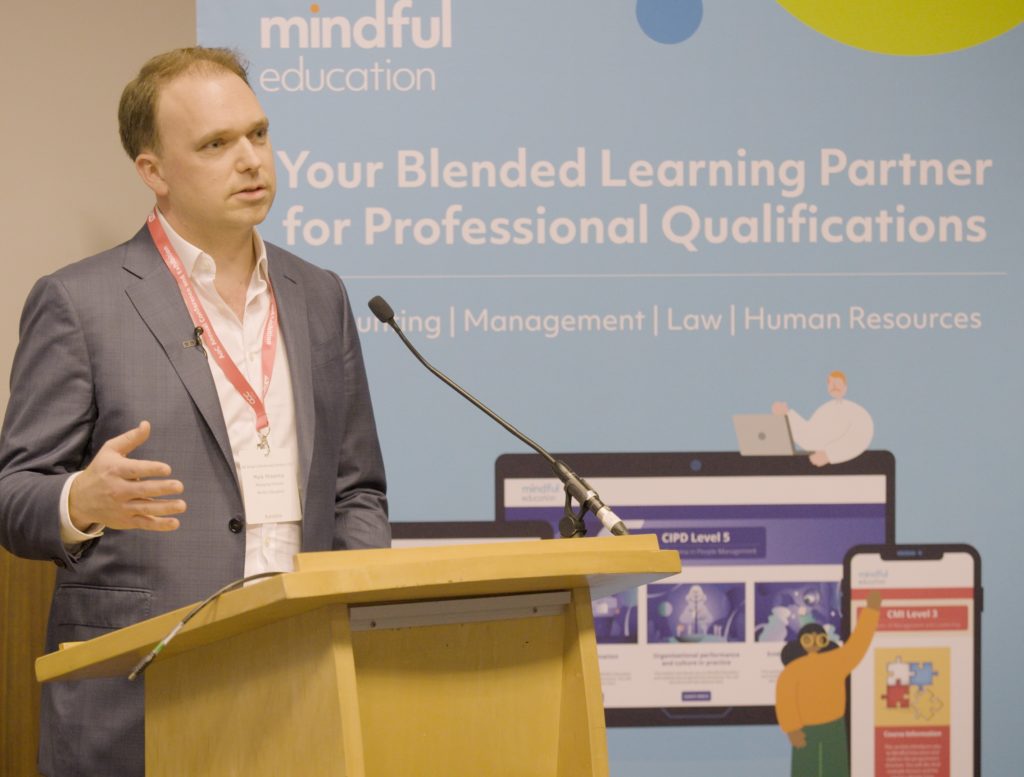 Mindful Education's Managing Director, Mark McKenna, will be hosting a breakout session at the upcoming Annual Apprenticeship Conference on Monday 13 March at 15:35. The session will focus on meeting the growing employer demand for blended and 'hybrid' apprenticeships.
Hybrid delivery is now a mandatory field within many apprenticeship tenders for Councils, NHS Trusts, and commercial organisations, making a hybrid strategy a must for colleges and training providers as they seek to meet the needs of apprentices.
For the breakout session, Mark will be joined by Jo Povall, Customer Relationship Partner, at Train Together. Jo's role focuses on building relationships with clients and employers to understand their business and how to support them through training and development of new and existing staff. Train Together work with different types of organisations, including local authority schools across the East Midlands, South Midlands, and London, Academies and Multi Academy Trusts (MATs), NHS Property Services, Bellrock, and the John Lewis Partnership.
Alongside Mark and Jo will be Kathryn Baines, HR Manager at Venari Group – in her role, Kathryn is the HR Manager for the Venari Group and leads the organisation's apprenticeship programme. Venari Group is the UK's leading manufacturer of emergency vehicles, employing over 120 people.
Zoe Smith, a Regional Account Manager – East of England at the AAT, will also join the panel. AAT is the world's leading professional body for accounting technicians. At AAT, Zoe supports approved training providers and partner employers with their AAT training and development needs.
Mindful Education works in partnership with employers and training providers to deliver hybrid apprenticeship and training solutions.
View our recent case study with Ambitions Academies Trust to hear from managers and apprentices about their experience of working with Mindful Education.
Meeting the Demand for Blended and 'Hybrid' Apprenticeships
Monday 13 March, in Hall 10a, at 15:35 – find out more about the breakout session here.