Celebrating international women's day 2023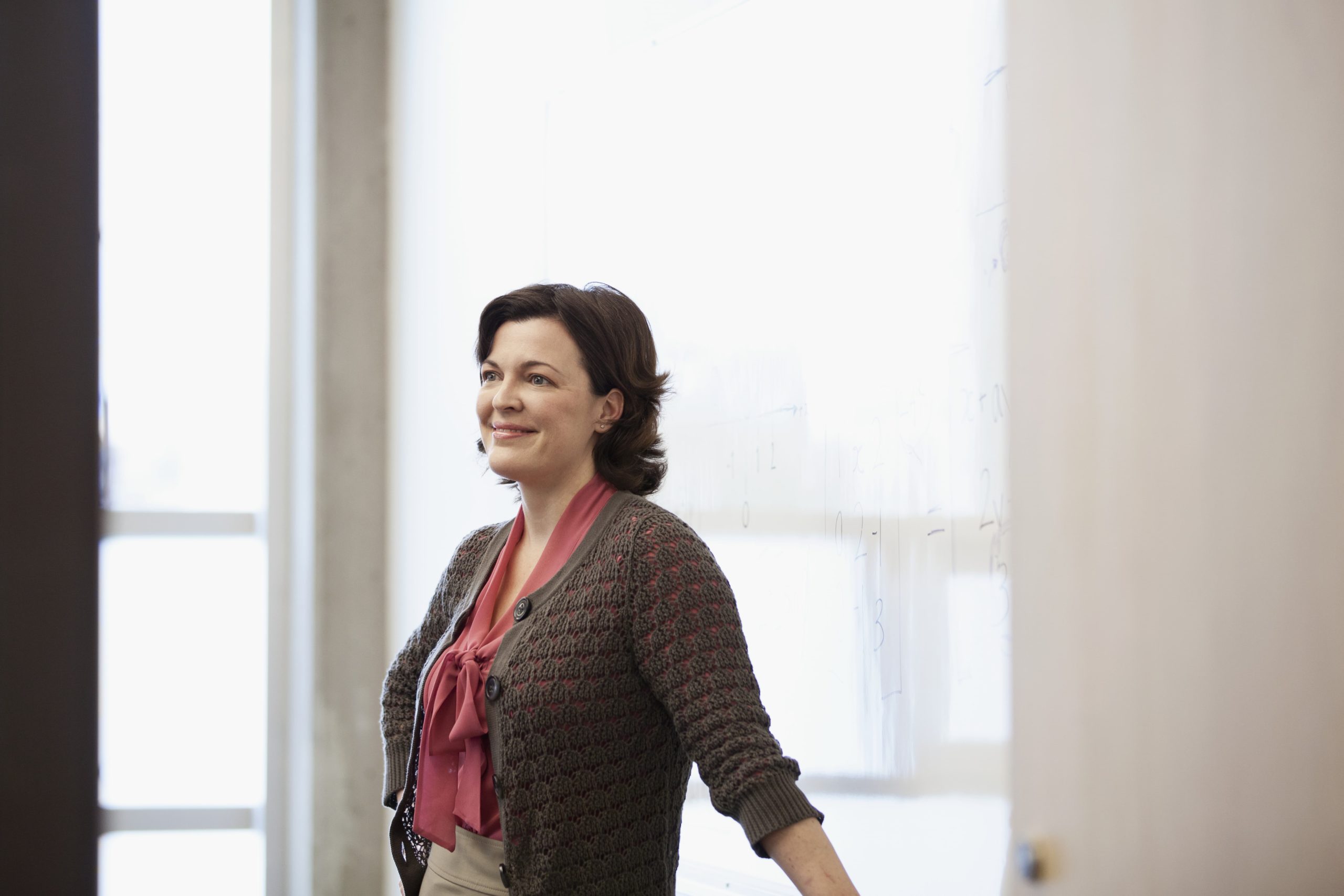 Celebrated yearly, International Women's Day raises awareness of women's challenges and achievements. This year's theme, #EmbraceEquity, seeks to get the world talking about why "equal opportunities are no longer enough", and why they can in fact be exclusionary, rather than inclusive. The goal of equity is to change systemic and structural barriers that get in the way of people's ability to thrive.
Below is a short animation our Graphic Design team have created to celebrate IWD in 2023:
Mindful Education wants to honour the achievements, ideas, passion and work that women bring to the world. We wish to promote equality, attain gender parity, and recognise the outstanding job that our female colleagues accomplish on a daily basis.
We asked five of our team members, Katherine McKenna (Head of Employer Engagement), Kelly Warrick (Head of Delivery – Accounting), Barbara Strachan (Head of Learning – Law), Helen Duffy (Head of Production and Film) and Kristen Wong (Graphic Designer) about what this day means to them.
1. ​​What is your proudest achievement whilst working at Mindful Education?
Katherine: As the first member of the Employer Engagement Team at Mindful Education, my proudest achievement is building my team and supporting them to succeed. Our Employer Engagement Executives, Patrick and Dan, have grown our work with employers and as a result, we now have hundreds of apprentices on programme.
Kelly: Being involved in producing the AQ 2016 resources, which then went on to win PQ Study Resource of the Year. The number of learners completing their qualifications also always feels like a big achievement each and every year.
Barbara: Using the Mindful materials to teach my students and seeing how well they work in practice.
Helen: Oh, that's a tough one, can I have two? Probably the course we managed to turn around in the shortest amount of time, but still to a very high standard – NALP L3 – we got it from the idea stage to ready for students in just 6 months! That and the one we're just about to finish -AAT Q22 Levels 2, 3 and 4- which have been 2.5 years in the making and are due to complete at the end of April.
Kristen: An achievement that comes to mind is my recent involvement in the development of the new design style for our new and upcoming course, Business Administration Level 3. For this course, we've gone with a look that's not been done before in the other courses. We had to learn new ways to achieve the style, which is always a welcome and exciting challenge!
2. Which women inspire you the most?
Katherine: I am lucky to be surrounded by inspiring women both at Mindful Education and in my personal life. My Nana who is 90 years old is a true inspiration, she has such a wide range of interests, and she has taught me that you're never too old to learn something new. She continues to live her life to the fullest with a hobby club, social engagement, or event to go to nearly every day!
Kelly: All the women in my life. I have seen some of my closest friends and family go through some hard and difficult times and they have shown compassion, strength and resilience. They continue to strive and move forward and that is inspiring.
Barbara: Baroness Hale. Only female judge to ever sit in the House of Lords and (so far) the only female President of the Supreme Court.
Helen: Greta Thunberg is pretty inspiring, I'm always trying to do my bit to try and help preserve our environment for the next generation, like cycling when I can, getting a veg box and cutting down on single use plastic, she inspires me to keep trying more things.
Kristen: Paula Scher, is a prolific American designer that has revolutionised modern graphic design. Being a designer myself, she has always been my role model and inspires a lot of how I approach my work – I've been lucky enough to attend a couple of her talks. She once said something that now forms the ethos of my practice – which is to be a neophile – to never stop being curious and never stop learning. Having grown up in a more conservative South-east Asian environment, this was especially inspiring to me in light of still common expectations for gender roles in my home country.
3. This year's International Women's Day theme is #EmbraceEquity, what does this mean to you?
Katherine: To me, #EmbraceEquity means acknowledging and appreciating the different backgrounds we all come from. By taking the time to understand this, we can then adapt the actions we take towards achieving equality.
Kelly: In my opinion, we should all accept and value differences while also promoting inclusivity and diversity. We must be able to provide everyone with the tools they need to succeed while also encouraging them.
Barbara: Equity is a legal concept meaning that rather than treating everyone in the same way you should vary your approach to do what is fair to each. Women, especially women of colour, are still underrepresented in all senior management and judicial roles in the UK. An equal playing field for applications is therefore clearly not working and broader more innovative outreach is needed to foster female talent.
Helen: Helping others to have equitable opportunities, and supporting people so that everyone can do the things they want to in life. We try to keep equity with our course production at Mindful Education by making our courses as accessible as possible. The colour contrasts of our graphics make them easier for everyone to see, and our VLE screens are reader-friendly as there are subtitles and transcripts on every video lecture.
Kristen: For me, embracing equity isn't about recognising that everyone is equal, but that everyone is not. I believe that building an inclusive world starts from embracing our and others' differences, and by acknowledging that, only can we effectively recognise barriers that hinder rights that should be equally held by every individual and action against them, and truly embrace equity amongst all.
There are many actions you can take as an ally of International Women's Day; some include:
Educating yourself: listen to the experiences of your female colleagues and work with them to understand their perspectives.
Amplifying women's opinions and advocating for them: speak up for others and champion them when they need support and encouragement.
Taking action in the workplace: if you see inequality or discrimination, reach out to discuss further and understand what can be done.
Advocating for diversity: talk with your peers and leaders about how you can improve diversity, equity, and inclusion.
Celebrate International Women's Day throughout the year, and remember to empower women and recognise them in such a way that their work is no longer anonymous. Join the #IWD2023 movement – #EmbraceEquity this month and beyond!